We carry a full range of Yamaha Pianos from the U1 Upright to the acoustic and standard grands like the C3, C5 and C7.  All are MIDI capable and "record" ready. If you prefer something a little more scaled down, we carry upright and baby grand piano shells, which can fit most 88key digital keyboards inside.
In addition, we carry several "old school" and "classic" uprights such as Story & Clark and the "uber rare" RCA Storytone (ours in particular which was used on Neil Youngs' latest record also entitled "Storytone".)
When you order with us, we will deliver, set up and tune the pianos with the expertise and professionalism we are known for across the board.
Yamaha C3 Piano (Midi Capable)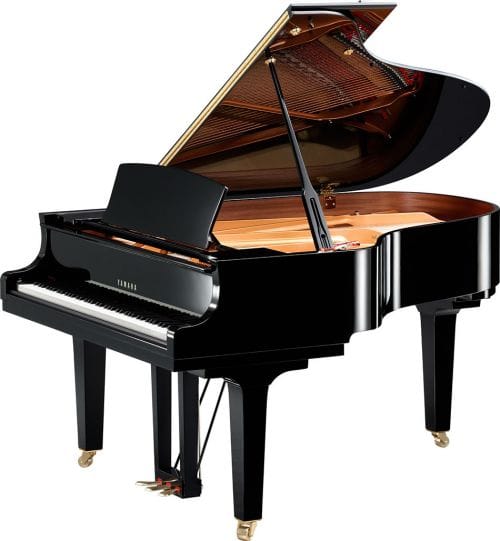 Finish: Polished Ebony / Weight: 704lbs (320kgs)
Yamaha C5X Piano (Midi Capable)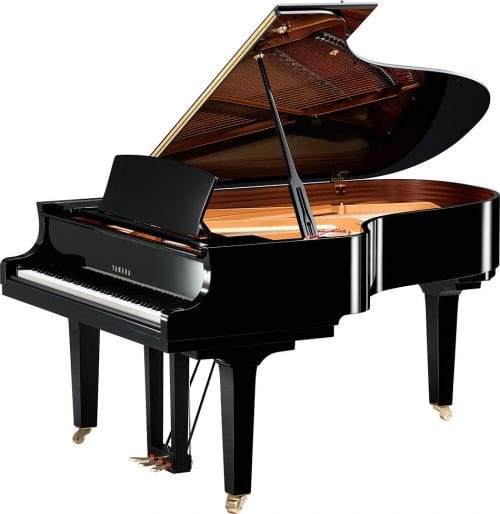 Finish: Polished Ebony / Weight: 77olbs (350kg)
Yamaha C7 Piano (Midi Capable)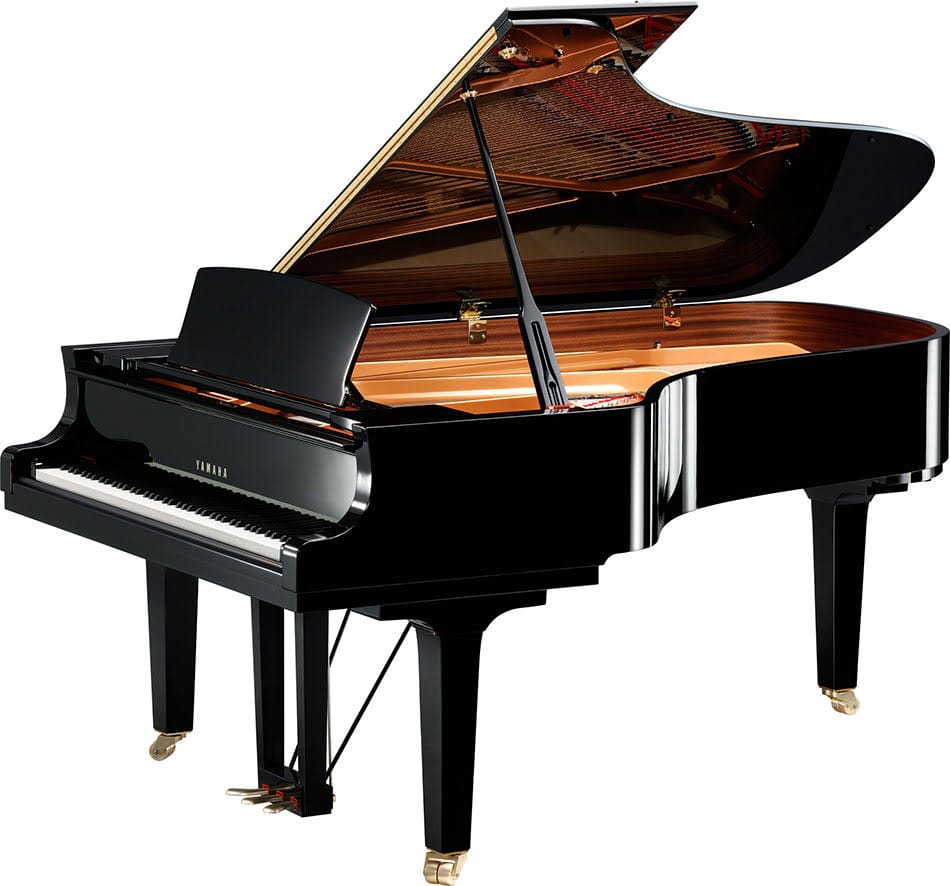 Finish: Polished Ebony / Weight: 913lbs (415kg)
Yamaha U1 Upright Piano (Midi Capable)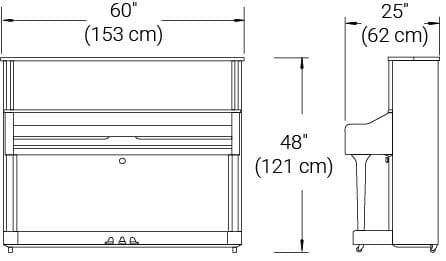 Finish: Polished Ebony / Weight: 503lbs (228kg)